NEW KID ON THE BLOCK
We recommend our new THE WASH BAR at Brunnenstraße 163.
A little away from the hustle and bustle of Rosenthaler Platz you will find THE WASH BAR. The black disco ball glitters above the entrance door and invites you to drink at the bar, which is almost ten meters long. When the guest enters the room of the drinking establishment, which appears minimalist from the outside, next to colorful lights, wild photographs with partly prominent motifs, gigantic glass balloons can be discovered in the light of the bar. The bartender's homemade drinks as well as contemporary classics are mixed on the counter, which was designed by Berlin Grafitti artists. The offer in THE WASH BAR consists of a small "collection" of cocktails, with aromas reinterpreted by homemade ultrasonic infusions, prepared liqueurs and syrups, as well as classic drinks. The only thing that is searched for in vain in this bar - but rarely missed - is the Boston shaker, because the drinks are mostly stirred or made. The motto is "Easy Drinking" with complex but also simple tastes.
THE WASH BAR
Brunnenstraße 163
10119 Berlin
+ EVERY TABLE GETS A BOTTLE OF CHAMPAIGN
+ ALL YOU CAN DRINK*
+ DJ
+ SEAT GUARANTEE
+ WINTER TRRACE AT THE BACKYARD
Welcome to the ultimate New Year's Eve 2023 party at the Pawn Dot Com Bar in Berlin Mitte! Immerse yourself in an excessive night of ecstasy and celebration as we bid farewell to the year and ring in the New Year with an unforgettable party.
Tickets are availbale directly at our
Onlineshop.
THE PAWN DOT COM BAR
In the style of the old royal pawnshop at Torstraße 164 is the Pawn Dot Com Bar. The somewhat hidden entrance in the backyard can only be found through the small blue neon lettering in the window at the front of the old brick building. Otherwise, not much really draws attention to the drinking establishment. If you make your way across the courtyard, you'll find yourself in the old vault of graffiti and dark bar atmosphere after a few meters.

The cocktails are colorful, subtle & complex but not pretentious. Playful side drinks are served to either complement the cocktail or just be fun. It's a modern gentleman's deck with perfectly balanced flavors between the two drinks. The in-house crystal clear, milk-filtered drinks can also be enjoyed on warm summer nights on the cozy outdoor patio, with a perfect backyard atmosphere.
COCKTAILS UNDER THE STARS
For warm summer nights, Berlin's most beautiful backyard offers the perfect bar atmosphere. Under disco lights or open sky, the summer can be enjoyed here undisturbed from aperitivo to late cocktail after dinner, with relaxed lounge music.
There are also plenty of opportunities for your own summer party to celebrate in a unique atmosphere.
Plan a private event
A SMALL SNEACK PEAK OF OUR BAR MENU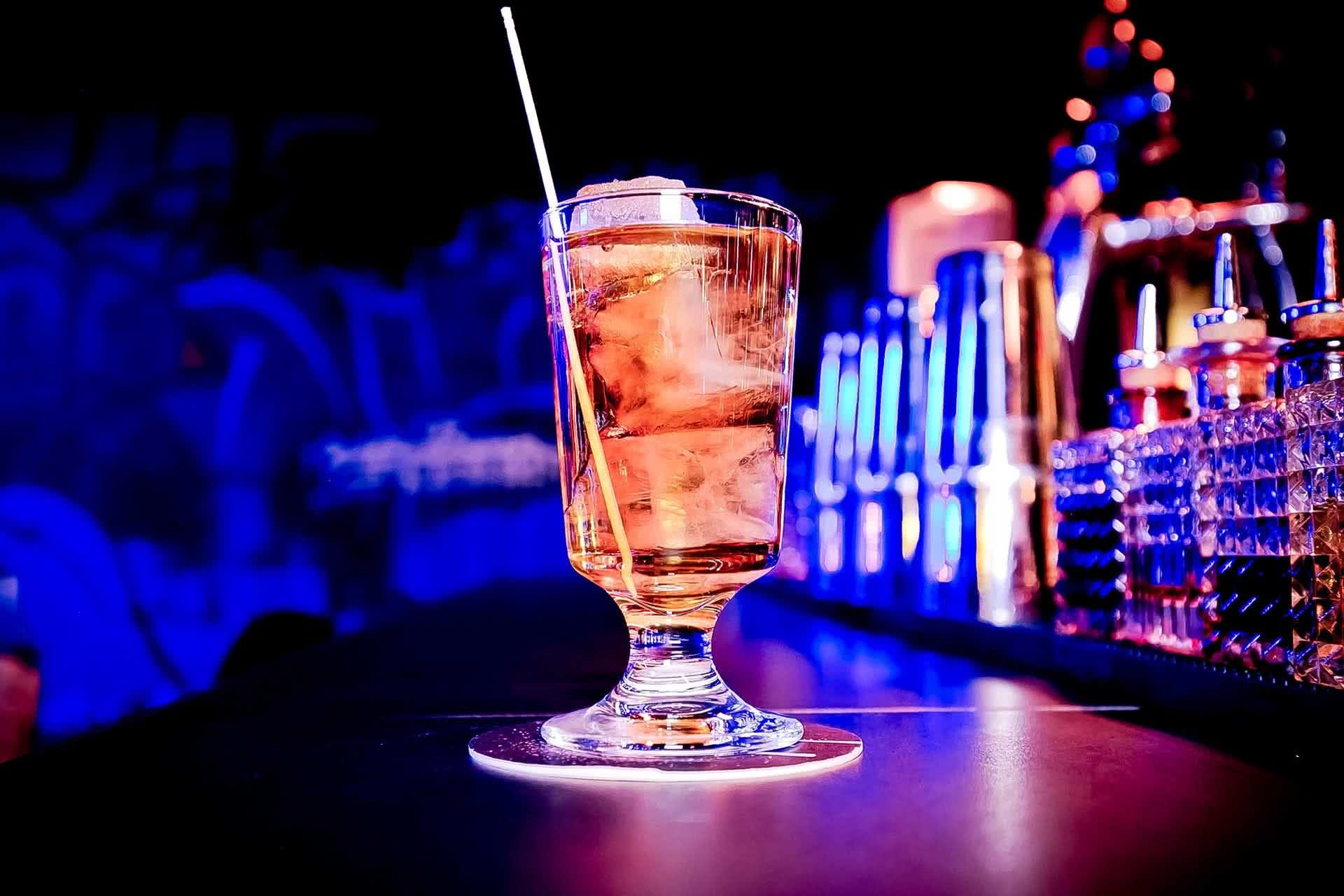 ICED COFFEE
Vodka / Cocoa / Vanilla / Caramel / Cold Brew Coffee / Supasawa / Milk filtered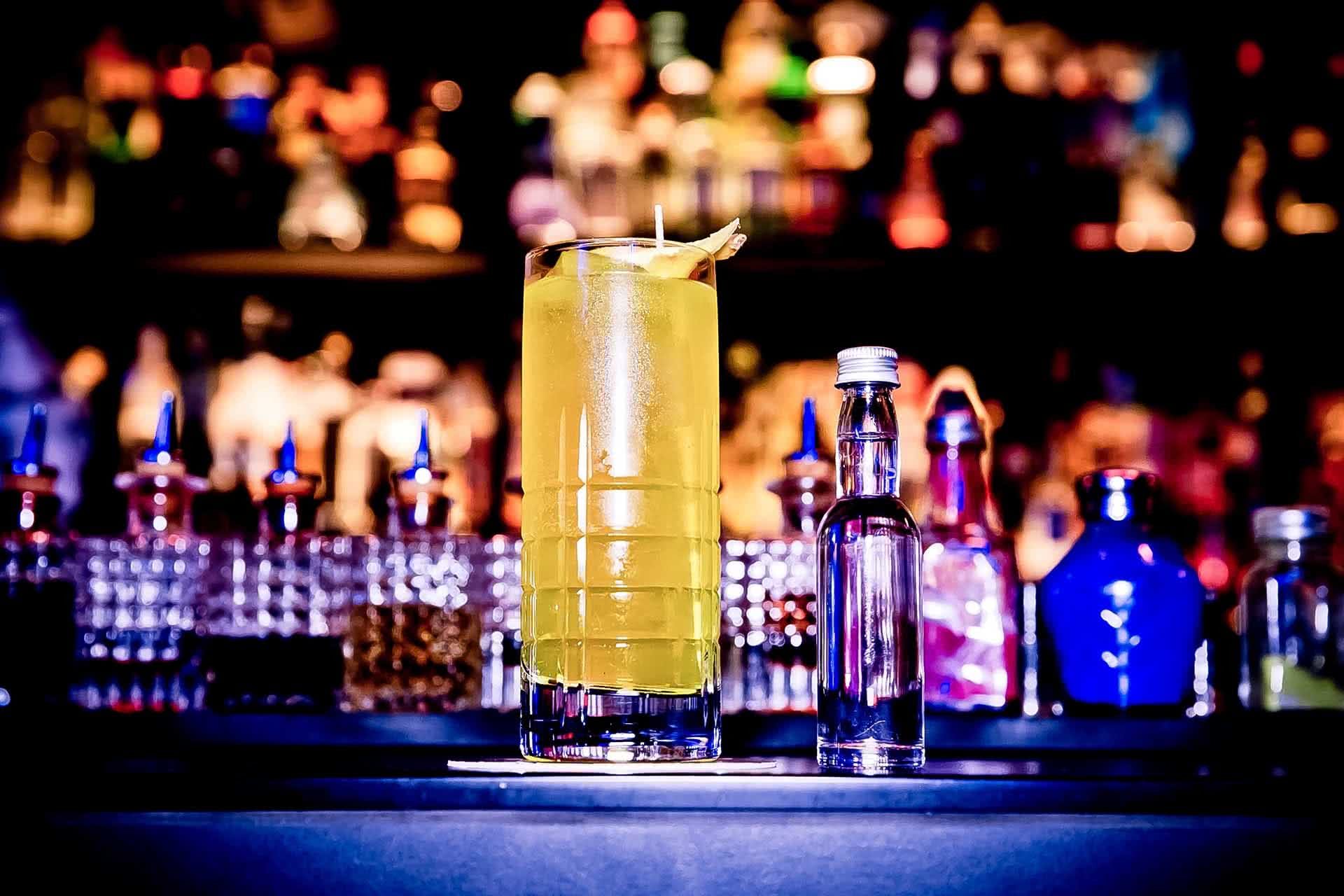 COOL CANDY
Dild Akvavit / Crysantheme / Chartreuse / Woodruff / Lemon / Ginger Beer / Electricity + Rosé Cucumber Side Shot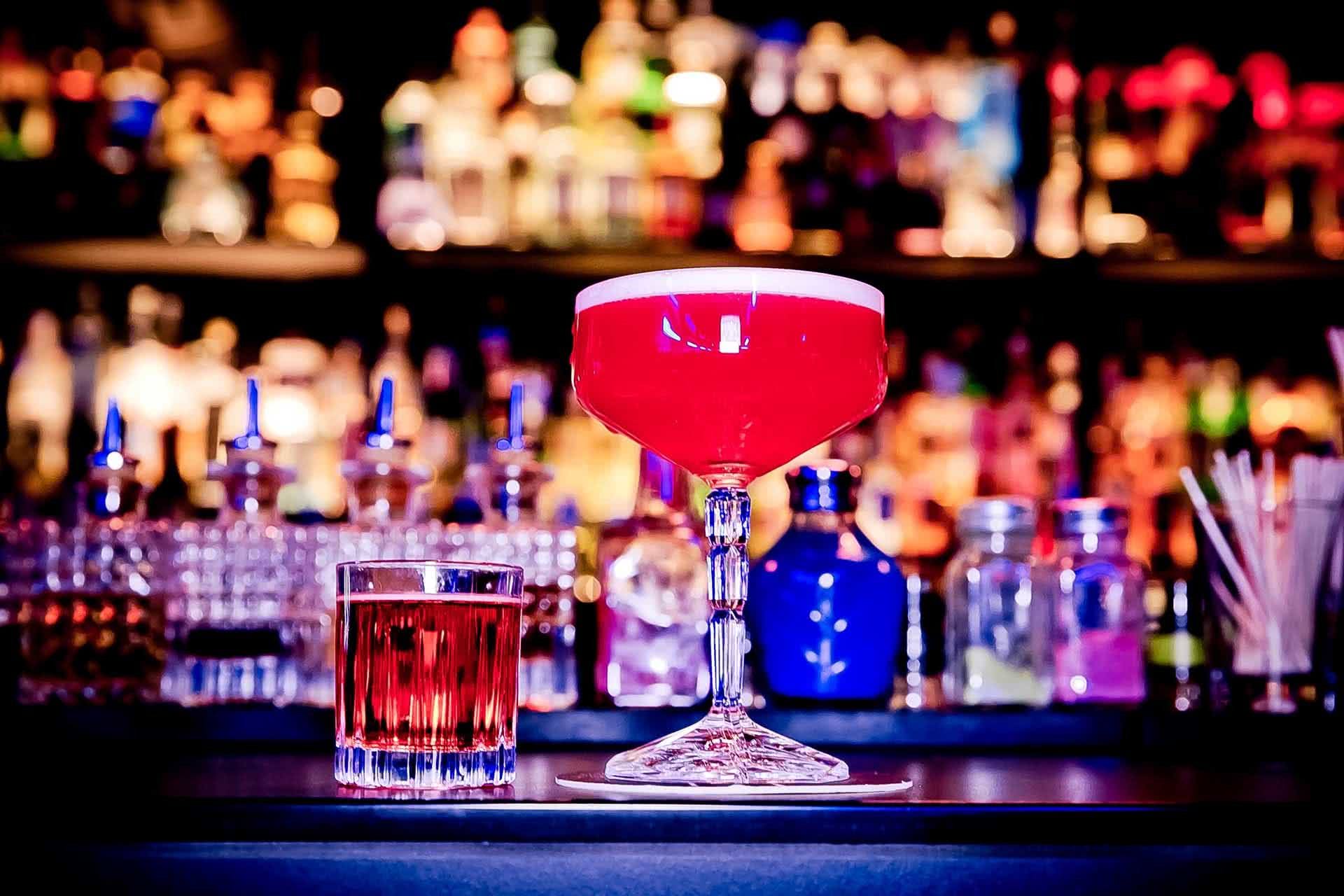 MAGENTA
Gin / thyme / cassis / tangerine / dragon fruit / lime / egg white + cremant cherry blossom side shot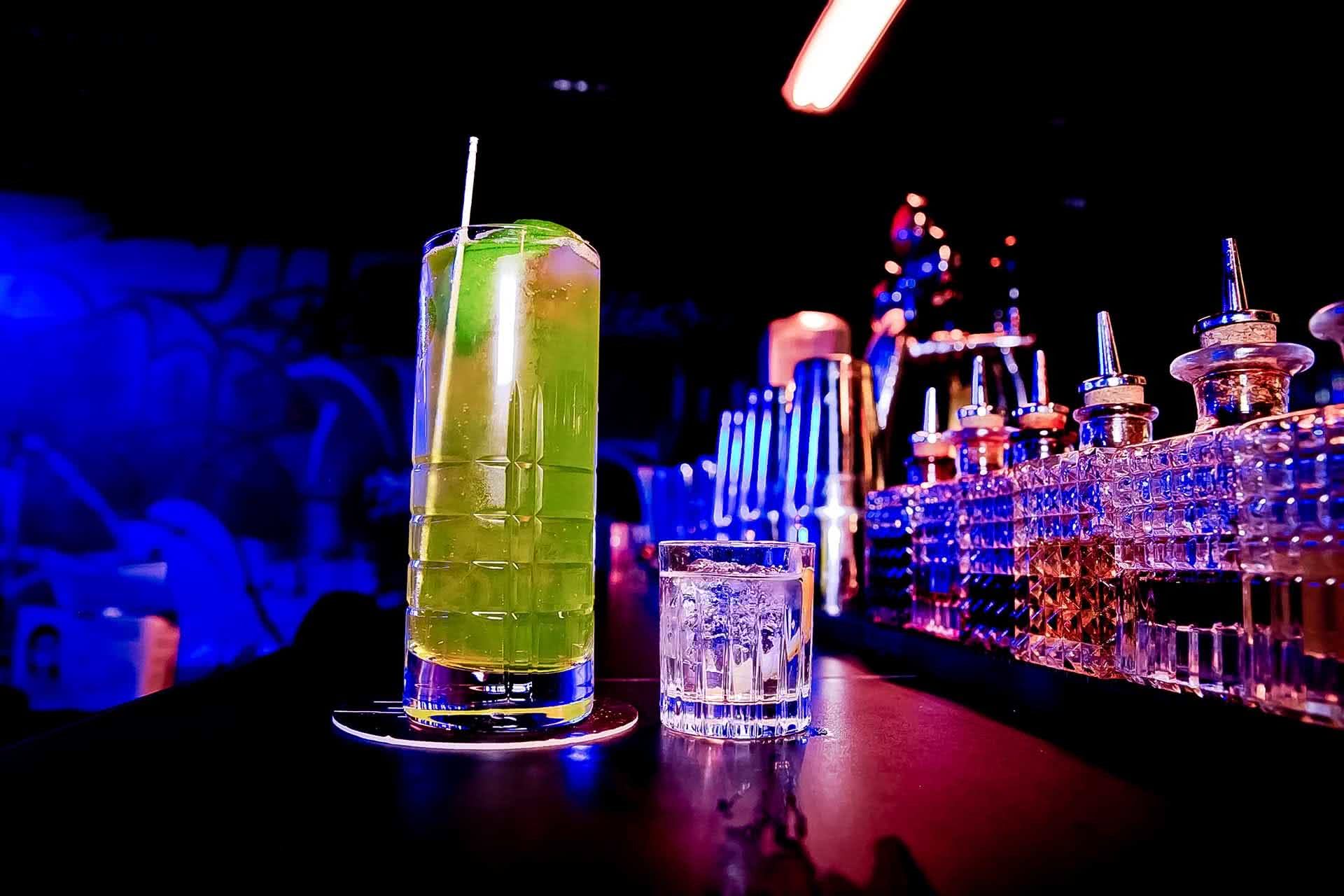 HIPPIE
Vodka / Kaffir / Sake / Basil / Lemon / Ginger Beer / Electricity + Cocos Pineapple Sidedhot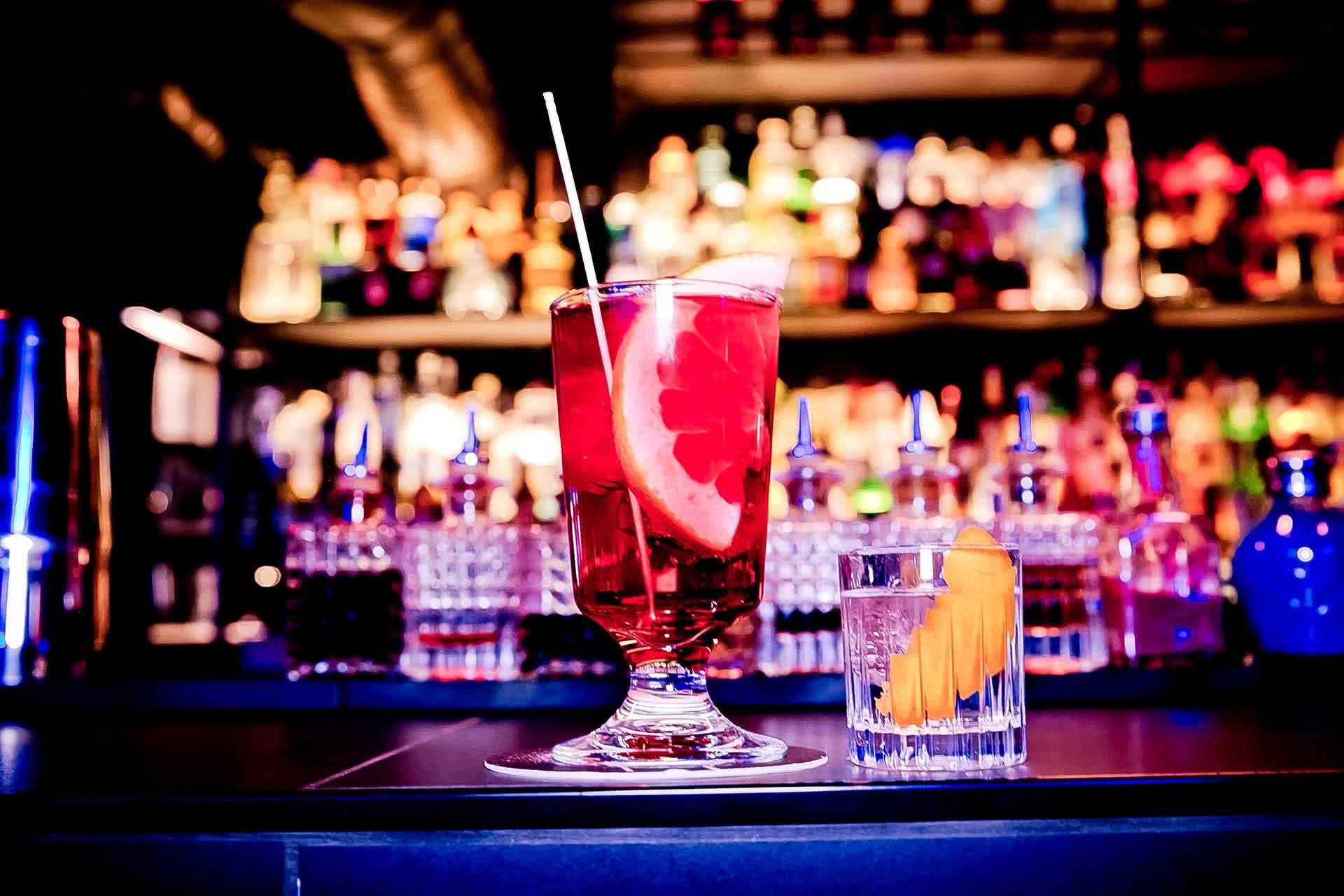 PURPLE RED
Brandy / Lapsang / Campari / Red Vermouth / Coffee Liqueur / Grapefruit + Pepper Raspberries Sideshot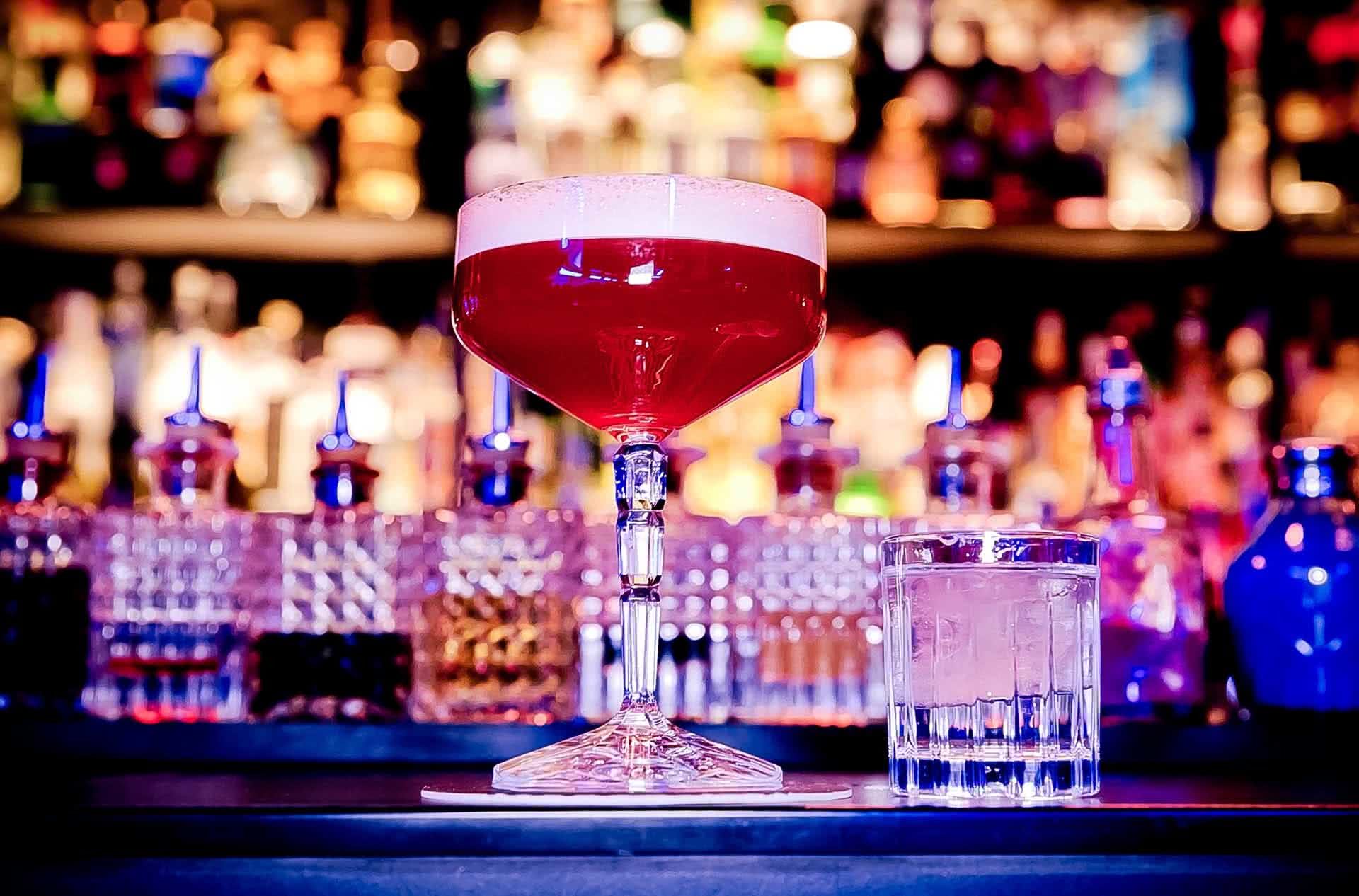 SWEET DREAMS
Bourbon / Peanut Butter / Maple / Lemon / Angostura / Egg White + Coffee Cocoa Sideshot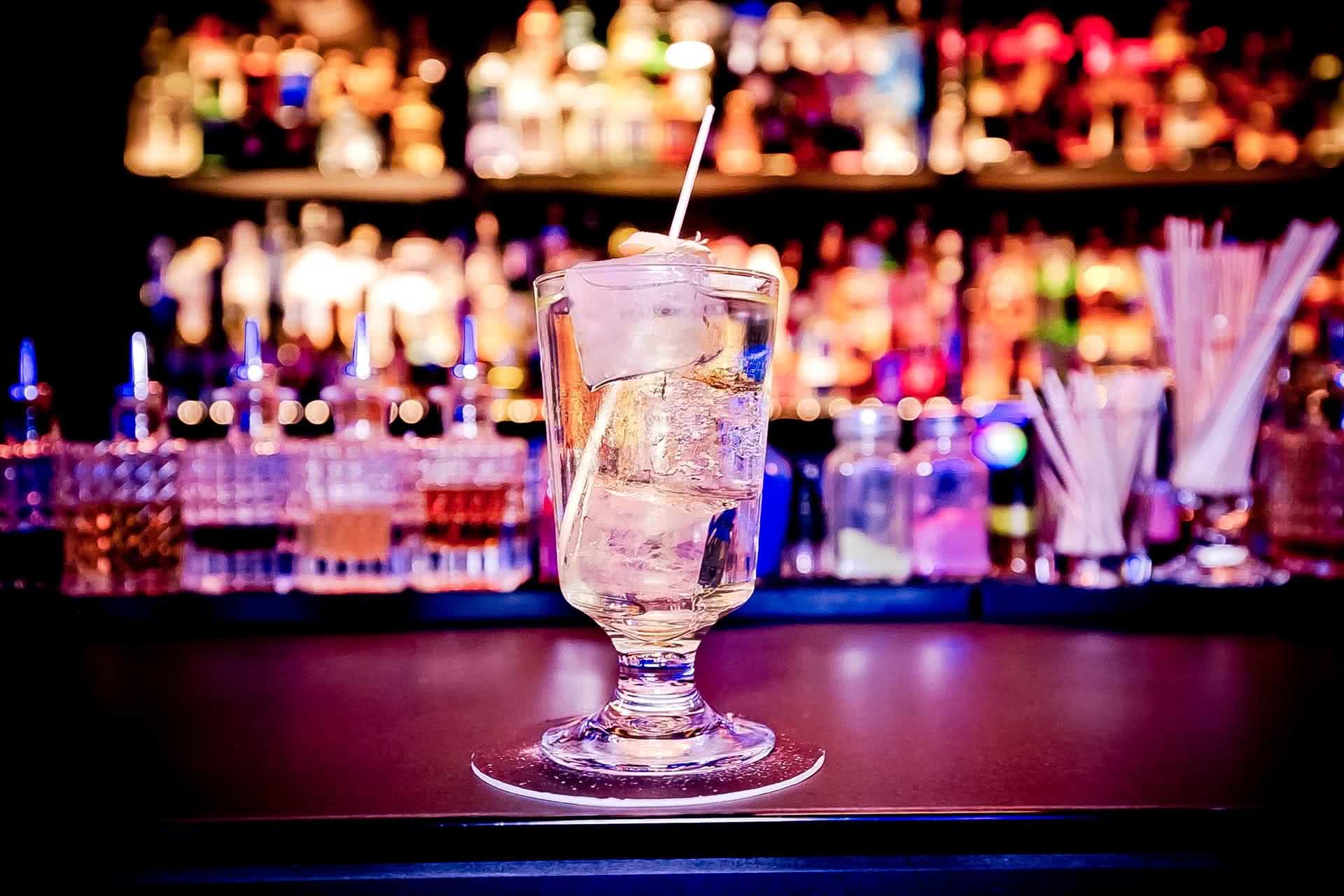 WATERMELON SPLASH
Vodka / watermelon / blueberry / supasawa / soda / mint